What a pretty senior Tori was, and such a fun session. She will be part of the mighty Class of 2016, and will graduate from Augusta Prep. She chose classic styles, and paired them with a bold lip, which kept them looking fresh and young. I loved her natural posing, and her huge smile. I know she will do amazing things after graduation.
When choosing styles for your senior session, be sure to add in some touches of fun to keep them from looking frumpy, especially if you are choosing pieces like blazers or work-appropriate pieces. Tori's pink nails, pretty lip color, and accessories kept her looking polished and stylish, and still her age. Classic pieces are an awesome choice for your senior photos, though, because they are versatile and can be used for a variety of occasions…more than just your senior photo for your yearbook. We really love this piece from H&M as a good example of a good cut and style for a senior: the tuxedo styling is subtle, and the leather accents are fun and fashion-forward.
Are you following us on Facebook? We post awesome behind the scenes exclusives, studio news, special offers, and more! You can click here to find our page.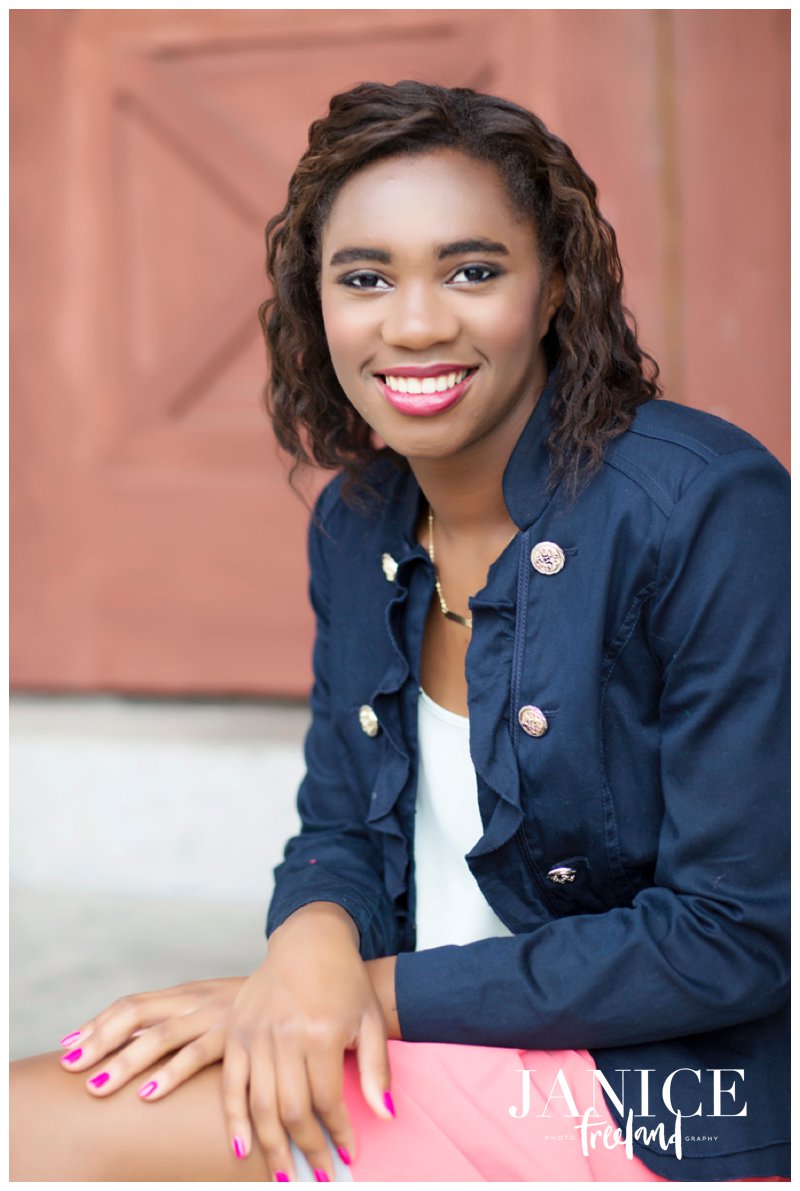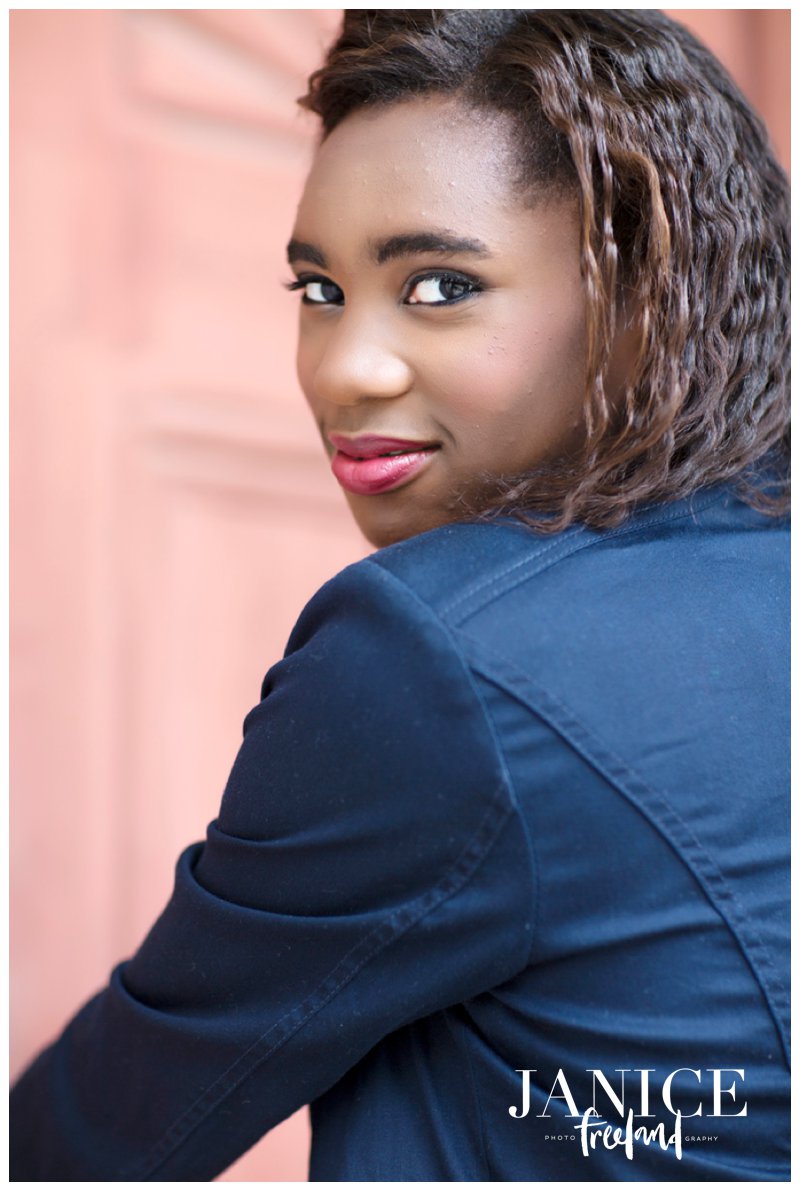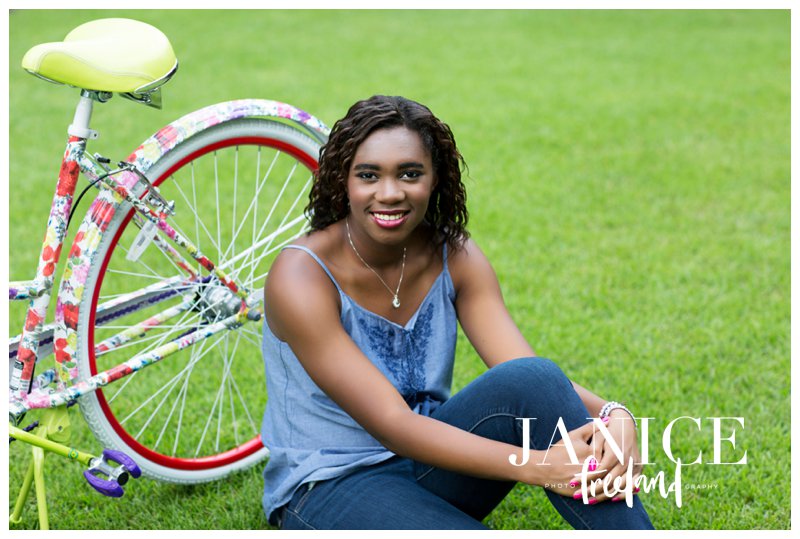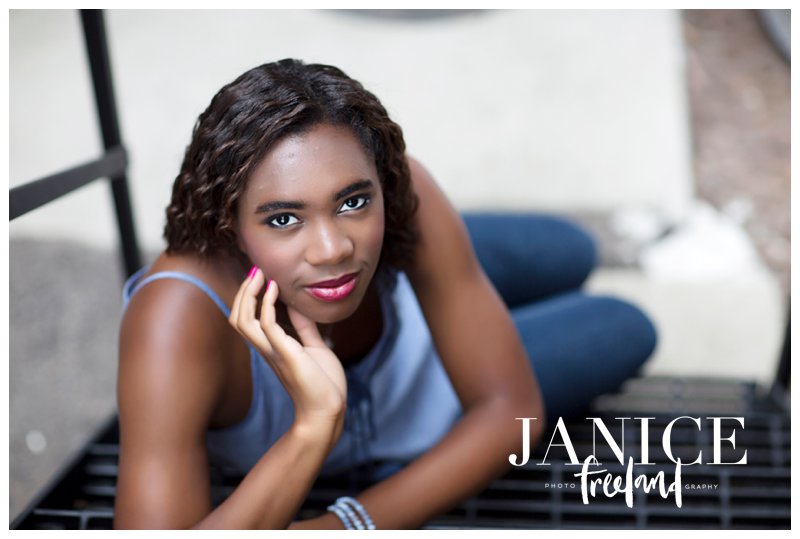 …