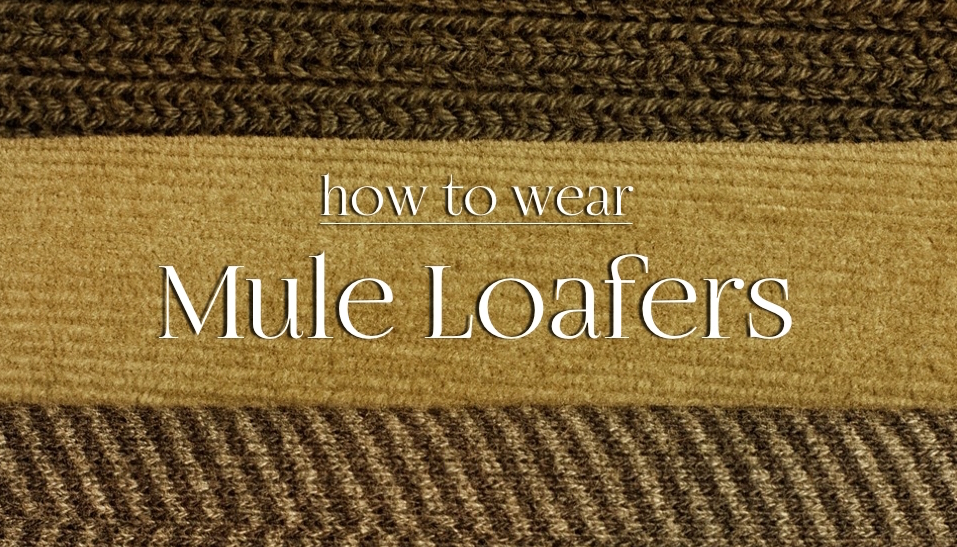 What's the big thing in fashion right now? Well, since you asked, I'll give you the inside scoop: mule loafers! One of the many reasons these shoes are on the frontlines of the fashion world is due to their versatility. You can wear these puppies on any casual Friday, or on any fancy occasion. The only time you have to put some thought into these statements is deciding what to pair them with! And you won't have to spend long thinking about it. I'll make it even easier for you: here's some of my favorite outfits to go with your mules!
Midi Skirt
So this outfit is usually on the fancier spectrum, but it's quite the showstopper! If you start with your loafers, you can use its color palette to build the rest of the ensemble. Colors aside though, a midi skirt is the perfect length and style to compliment your mule loafers! Pair it with a blouse and a jacket or cardigan to combat the oncoming cold, and you've got one fantastic look for a night on the town.
Boyfriend/Skinny Jeans
On the more casual side, pairing your mules with boyfriend or skinny jeans is a no-brainer. Everyone seems to have jeans lying around at home, and they go marvelously with these shoes. You can give it a dose of formal if you add in something more business-casual, like a blouse, or you can keep it low-key with a t-shirt, or any sort of cute top really. You have quite a range to choose from!
Patterns
Here's an interesting one: use matching separates to create a unique, consistent look, and pick some loafers that accent the outfit, and round it out to complete the style! Most any pattern will do for this, and if you're not a big fan of matchy-matchy, you can keep the same unique feel with some printed trousers. Again, there's a lot to choose from, and it's up to you and your personal style to make the final choice!
Those are just a few of my favorite looks. There's plenty more, and that's the fun of fashion: it's all about your personal style! If you're more of a laid-back gal, or more prone to primping, there's a shoe for you.
Spoiler alert, it's the mule loafer!