When it comes to Fall fashion, we all want to save a few bucks! It can get expensive to buy a season's worth of clothes, especially when you're trying to    build a classic and stylish wardrobe. Here are some of our favorite sites for getting the best prices on your senior wardrobe:
Before you go assuming this one is for only the career woman or its too "old" for a senior wardrobe, be sure to check out their newest items. They have really great staple pieces like cardigans, skirts, and more, and although they are on the more modest, conservative side, they would be perfect for your next interview or college scholarship event. We love their sweaters and dresses because of the way they wash up nicely, as well. They do amazing sales, almost every month, and you can find promo codes in their emails.
We love the new stuff at American Eagle, and we really love their sales! They do half off denim quite often, and their X4 collection denim is some of the best of the price point. You can usually earn cash back as well on EBates, and their jeans are usually under $50. We also love their basic tees and tanks, because they seem to last and not shrink up in the laundry. Their plaid shirts are also a favorite!
Nordstrom is known for being an expensive clothier, but their sales are CRAZY good. Just click the "sale" tab on their website and watch the prices fall. We especially like their house brands, Caslon and Halogen, because they are well made and beautiful. Check out the moto jackets by BLANKNYC and the jeans by Paige, they are some of our favorite and most loved in our closet!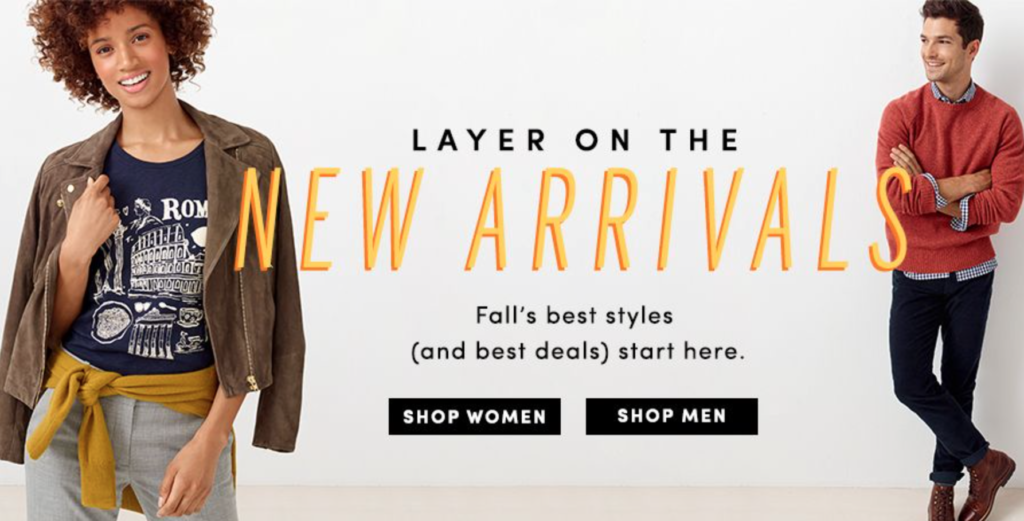 Jcrew is also known as a bit of a preppy, expensive store, but their factory online store has plenty to love, with nearly everything under $50. We like the Studio Tee, the Mini skirts, and all their jackets! The prices are so good, you can buy lots of great staples and really expand the wardrobe you already have for fall, too.
They do great promo codes a few times a month, and the shipping is a great price.