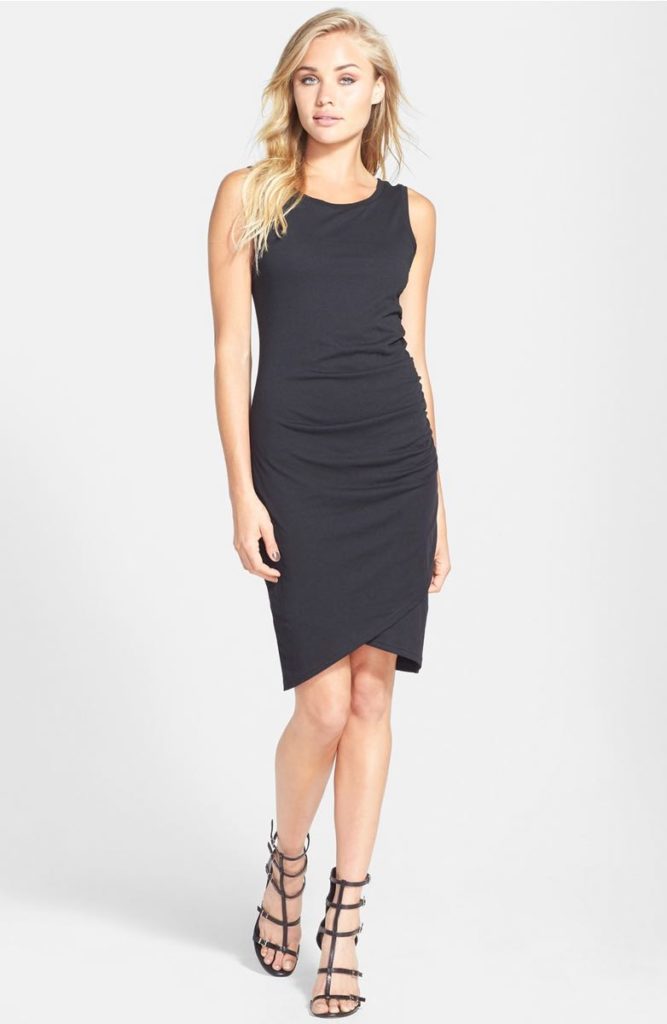 We have found the PERFECT DRESS, and we wanted to share it with you today on the blog! Here are the details: It's a Leith brand knit dress from Nordstrom, and it's $56.00. While this might seem pricey for a knit dress, we think you'll agree it's worth every penny when you have it!
It's made of a sturdy knit that is slightly ruched on one side. This makes it super flattering across the tummy and hips, and the longer length ensures you won't be tugging it down all day! The tulip hem makes for the illusion of a longer leg, and yet is modest enough for work or church if you are not super tall.
The neckline is similar to a crew neck tee, and covers all bra straps, which makes it even easier.
How should you wear it? We suggest two ways:
With converse sneakers or flats, and a jean jacket. It's a timeless, classic look that is universally flattering. You could wear this look to the farmer's market, shopping at the mall, or to lunch with friends.
With heels and a long duster sweater: A longer sweater keeps the proportions interesting and covers the more snug rear of this dress, which keeps it looking nice for church or work. You could ditch the sweater for a night on the town!